Jeb has stated that questioning the Iraq war does a disservice to our troops?
Brodheads have been serving in uniform on the North American continent since we took New Amsterdam and called it New York.  At Valley Forge, Brodheads were the first to talk about VA benefits for the off spring of Continental soldiers that die in the line of duty.
During WWII, my father, a native of laconia , New Hampshire hung out at " the Weirs," hunted the Belknaps,  and did copious scrap metal drives for the war effort. My uncle Doug , as an Army Air Corps pilot, flew sub recon on the Boeing B-17.  My father wanted to fight during WWII, but he was only 14  years old, the spring of 1945, 70 years ago this year.
In 1966 during "Operation Rolling Thunder" and "Operation Ranch Hand," my father would served in the contaminated jungles of  Vietnam for 6 months directing fighter and bomber strikes.  Lyndon Baines Johnson did a disservice to the troops by crop dusting utter millions of soldiers with toxic agents. Then the Federal government denied the problem  associated with Agent Orange as countless Vietnam vets suffered, and died.  My father would come back from Vietnam a changed man. Exposure to Agent Orange would shorten his life by 20 years. All across this great land the same fate settled on a vast number of soldiers and their families. The stress of war was not simply limited to the soldier, for the after effects touched every member of a family.
As a C-141C Flight Engineer in the Air Force Reserves, I was activated for Iraq. For 18 months we hauled the wounded. I saw thousands of troops that were shot up or hurt from IEDs and ordinance. I saw how gallant and professional our soldiers actually are.
As a landlord in Tacoma , Washington, I routinely rent to Fort Lewis soldiers.  Many had been deployed up to a dozen times to Iraq or Afghanistan. Many soldiers spend a full 10 years at war only to be forced out of the service. Many are ridden with PTSD and only want to serve their 20 years to earn a retirement. Instead, the military shows them the door and kicks them out after 10 years of dedicated service. This has become routine. We ramp up military spending, recruit millions of boys and girls, pump them full of all manner of conditioning, deploy them a dozen times, and then kick them out. Many have problems the rest of their lives while many take their own lives.
After Vietnam, soldiers did not wear their uniforms in public. After Desert Storm, George Herbert Walker Bush helped bring pride back to the uniform.  He set legitimate mandates and stuck to them. George Walker Bush, used the symbol of 911 to attack and innocent country and then deployed our troops a dozen times in a war zone during his term  as president. Meanwhile Haliburton made billions.
The VA budget ballooned from  $43 billion in 1999 to over $178 billion today. America was starting to enjoy peace dividends after Vietnam and Desert storm , when George Bush intervened. Over the next 10 years, Bush and Obama will be responsible for VA costs that will exceed $1.5 trillion.   If we project these costs over 50 years, we are talking $10 trillion for the costs of the Iraq and Afghanistan wars of choice.
When the soldier raises his right hand and takes the oath, he agrees to serve the commander in chief. Americans may not support the mission, but they must always support the troops. The soldiers did what they were asked and did it heroically. Bush 43 on the other hand, skipped out on Vietnam and hardly ever showed up to fly at his Texas Guard Unit. Then he commits America to a decade of war 10,000 miles away for special interest. So Jeb, buddy, Americans can condemn Iraq all they want and it does not do a disservice to our troops. What it really does is create a political atmosphere where presidents that avoid Vietnam cannot abuse our soldiers in wars of choice.  In fact, Bush, Cheney and Boehner played the "support the troops" mantra so Halliburton could make huge war profits. So really what Jeb Bush, "the neocon ass kisser." is  saying is,  "by questioning Iraq one is  ultimately doing a disservice to  Bush's war profiteering donor list!"
The real disservice to the troops was when George Bush undermined our Bill of Rights  here at home, while our soldiers were fighting and dying for  war profiteers and the rights of  religious extremists 10,000 miles away. Thats the dirty little secret that Jeb Bush wants to shame us into forgetting.
Table 1. Historical Budget Authority for the Department of Veterans Affairs
1999  $43 billion
2016 $178 billion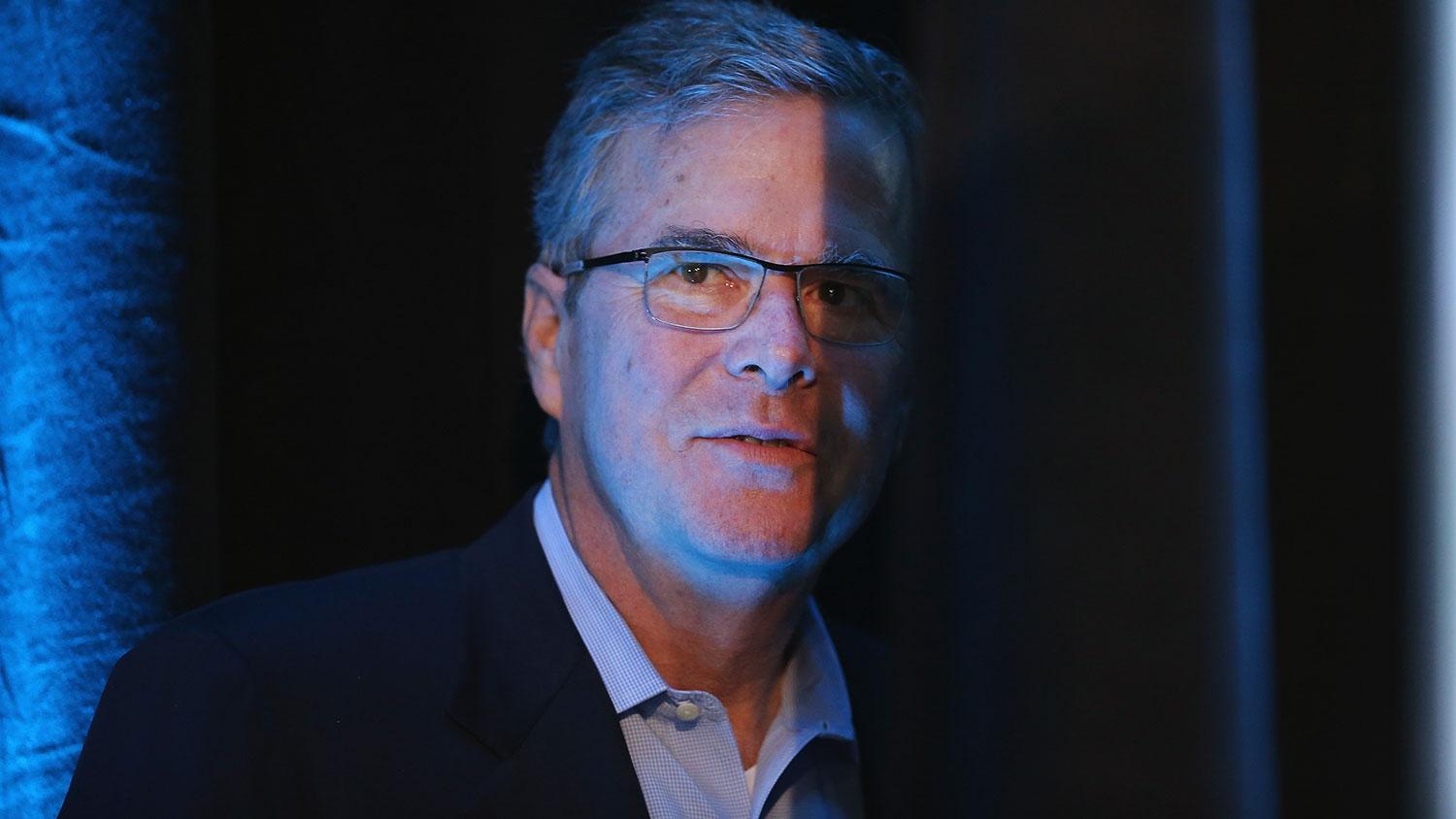 .